*This post may contain affiliate links. As an Amazon Associate we earn from qualifying purchases.
Bluetooth earbuds have become a tech staple in for many of us in 2018. From podcasts to workout tunes to making calls, the simplicity and comfort of Bluetooth wireless have taken the earbud market to a new level. Not that long ago Bluetooth was a premium feature reserved for high-end headphones and luxury automobiles. Fortunately, times have changed, and now it's easy to find some of the best Bluetooth earbuds under 50 bucks.
In this article, we will review ten of the best Bluetooth earbuds that provide a massive boom for their buck. We'll consider some features available in lower-end Bluetooth earbuds and tell you what to look for in a set of low-cost earbuds that will keep you jamming in comfort.
Comparison Table
[amazon box="B01G60GO7K,B06ZYX6Y1T,B078WP9M4F,B018RP7X0O,B07CZK815Y,B074P4WF9B,B01IUP89LS,B07D4C89DB,B01M3575QC,B0753GRNQZ" template="table"]
Product FAQ's
1. What Are Bluetooth Earbuds?
Bluetooth earbuds are headphones that use the Bluetooth wireless technology to provide audio from a sound source without making a wired connection. They are generally smaller and lighter weight than traditional over-ear headphones, but can often be larger and heavier than wired earbuds.
2. What Is Bluetooth?
Bluetooth is a wireless technology that transfers data over small distances using radio frequencies. It uses select bands of the RF spectrum that allow for distances limited to around 10 meters (33 feet). Bluetooth's high quality but low power have made it a leading choice for wireless connections between consumer products like personal speakers and smart devices.
3. Why Is There Such A Wide Price Range?
Some Bluetooth earbuds can cost hundreds of dollars due to premium features like enhanced audio quality and better materials. The highest-end Bluetooth earbuds often use multiple integrated sound amplifiers (known as drivers) to represent a more complete range of audible sounds. Low-cost earbuds usually just have a single driver in a plastic housing. High-end models, on the other hand, may use materials like metals or wood.
4. Where Can You Buy Bluetooth Earbuds?
As Bluetooth products have become less expensive, they have also become widely available for purchase. High quality, low-cost Bluetooth earbuds are all over Amazon.com and major retailers like Walmart and Target.
5. What Features Should You Look For?
Some key features to look for in low-cost Bluetooth earbuds are the size of the earpieces, length of the neckband, the weight of the microphone, and battery life. Packability and customizing options like ear tips and over-ear loops can also affect the fit and comfort with extended use. Sound quality will also vary drastically with some earbuds offering a tailored sound for music or taking calls.
How We Reviewed
For our review of the best Bluetooth earbuds under 50 bucks, we considered a wide range of factors including features, price, overall quality, and availability. We also checked out the manufacturer warranty for each product and created a list of pros and cons.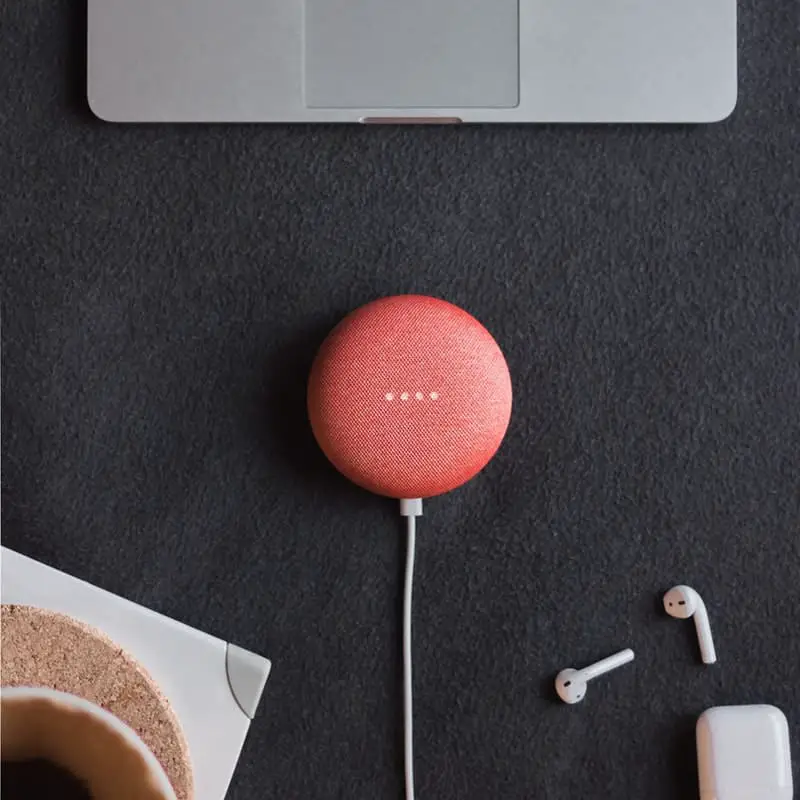 What We Reviewed For The Best Bluetooth Earbuds Under 50 Bucks
Treblab xr500

TaoTronics TT-BH07

Hussar Magicbuds Headphone

MEE audio X7 Plus
Gosnare Wireless Sports
JLab Audio Epic2

Anker NB10

Vismera Lightweight Earbuds

SoundPEATS

Mpow Flame
[amazon box="B01G60GO7K"]
Features
The Treblab xr500 is an excellent sounding set of Bluetooth earbuds that uses Bluetooth 4.1 to ensure widespread compatibility with many tablets and smartphones. These earbuds have a crisp, high-definition sound ideal for music, but also include noise-canceling that enhances quieter content like podcasts. The inline microphone and remote make it easy to skip tracks or accept calls at the touch of a button. Two hours of charging provides up to nine hours of continuous audio playback.
Pros
Extra-long battery life
High-quality audio, great music
Effective noise canceling feature
Cons
Over-ear design may become uncomfortable over time
Large earpieces, heavier than some competitors
Warranty
Treblabs covers the xr500 earbuds with a limited lifetime warranty. Buyers can return any defective products purchased through a verified reseller for replacement or repair.
[amazon box="B06ZYX6Y1T"]
Features
TaoTronics TT-BH07 earbuds are an ideal choice for users needing great sound and stability during workouts. These earbuds not only have a small, lightweight profile but also feature magnets to lock them in place like a necklace when not in use. They feature five hours of battery life on a single charge but can also stay in standby mode for an impressive 175 hours. Their soft earlocks provide good stability without locking around the ear.
Pros
Light and comfortable for active use
Magnetized housing for non-use storage
Low cost
Cons
Comparatively short battery life
Smaller earpieces may allow some audio bleed
Neckband may feel too long for some users
Warranty
TaoTronics covers all of their products with a one-year limited warranty starting from the date of purchase.
[amazon box="B078WP9M4F"]
Features
Hussar's MagicBud Bluetooth earbuds also use Bluetooth 4.1 technology making them compatible with just about any smart device on the market. These earbuds have an over-ear ring for stability, making them a strong choice for active users who want total security in the ear. Unlike some other earbuds out there with an over-ear design the MagicBuds have an ear loop made of a soft silicone ensure great stability but also comfort for extended use.
Pros
Seven hours of listening time
IPX7 waterproof rating
Soft silicone ear loop
Cons
No in-line microphone or remote
Larger overall size
Slightly higher price than some peers
Warranty
Hussar covers their products purchased through Amazon.com with a one-year warranty against defects.
[amazon box="B018RP7X0O"]
Features
The MEE Audio X7 Plus are ideal for those who want a secure fit to their own ear. These earbuds feature an over-ear design with a adjustable wire ear loop that can flex and bend to ears of any size. The X7 Plus features solid battery life with eight hours of continuous use for calling and audio playback. They also include an in-line microphone/audio remote for those who wish to grab a call or switch the next song on the fly.
Pros
Customizable fit
Competitive battery life
Apt-X Audio compatibility
Cons
Higher cost than some competitors
Fewer accessories
Bending ear loops may lose stability over time
Warranty
MEE Audio backs the X7 Plus with a one-year limited warranty.
[amazon box="B07CZK815Y"]
Features
The Gosnare Wireless Sports earbuds stand alone as the only buds in our review that are fully wireless. This means that each earbud is a standalone unit and not connected with a neckband like the other products we reviewed. These earbuds ship with a charging dock station that will provide up to five hours of continuous use on a single charge. The Gosnare Wireless Sports have a mic built into each earbud for smooth and clear calling plus noise canceling capability.
Pros
Fully wireless design
Nice selection of accessories
Low price for features
Cons
Shorter battery life than some competitors
Fewer controls for music
Plain aesthetic design
Warranty
Gosnare covers their wireless sport earbuds with a one-year limited warranty for products purchased through Amazon.
[amazon box="B074P4WF9B"]
Features
The JLab Audio Epic2 is a high-quality, low-cost Bluetooth unit that is fully waterproo​​​​f. Besides the IPX7 waterproof rating, these also boast the highest battery life of any earbuds we reviewed at 12 hours. The Epic2 uses an over-ear design with a bendable ear loop that will provide ample stability for active uses like running and cycling.
Pros
Super-long battery life
Fully waterproof
Selection of three colors
Cons
More expensive than some peers
Small size could allow for sound leak
Over-ear design could become uncomfortable for some users
Warranty
JLab Audio covers their Bluetooth enabled speakers and headphones with a one-year limited warranty.
[amazon box="B01IUP89LS"]
Features
Anker's NB10 earbuds boast a unique design that will appeal to those looking for added stability. These earbuds have a molded neckband that includes a stabilizing yoke to keep the unit firmly in place even with extreme activity. The NB10 also features beefed up audio quality with a 12mm audio driving for pumping lows and crisp, clear highs.
Pros
Ultra-stable for extreme activity
High-quality audio for the price
IPX5 water resistant
Cons
A rigid design may not fit as well for everyone
Less packable than other earbuds
No in-line microphone or remote for music control
Warranty
Anker's NB10 earbuds include an 18-month warranty and customer service support.
[amazon box="B07D4C89DB"]
Features
Vismera's Lightweight earbuds are another entry into the sports-oriented category. These earbuds have a minimal, stripped down design that will appeal to those who prefer a small earpiece. These have a small in-ear stabilizer that will provide stability without creating a noticeable intrusion in the ear. With an IPX5 water resistant rating and eight hours of listening time, they are a good option for those who need a light earbud for workouts or those with smaller ears.
Pros
Minimal design
Water resistant
Solid battery life
Cons
Less stability in the ear
No real standout features
Slightly higher priced than some comparable earbuds
Warranty
Vismera offers a one-year extended warranty against defects on this product.
[amazon box="B01M3575QC"]
Features
SoundPEATS earbuds have a unique and stylish design that packs a lot of value into a small body. These earbuds have a sleek, rounded earpiece with onboard volume controls and microphone for calling. An in-ear stabilizer keeps the top of the ear free, leaving the top of the ear open for those who wear glasses. SoundPEATS also include a multi-point Bluetooth connection making it easy to receive audio from several sources without having to disconnect.
Pros
Modern aesthetic styling
Lightweight and packable
Nice selection of accessories and ear tips
Cons
Average battery time at six hours
Less stability in the ear
Rounded edges may be hard to handle when damp
Warranty
SoundPEATS have a one-year warranty for normal users. It can extend that to an 18-month warranty for special club members.
[amazon box="B0753GRNQZ"]
Features
The Mpow Flame is a powerful workout-ready headset that is fully waterproof and has impressive audio quality. They have a simple over-ear design and audio controls on the earpiece allowing for a full range of motion during a run or ride. These come with memory foam ear tips that expand in the ear and create a tight seal. Mpow also added a CVC 6.0 noise-canceling chip to create an enhanced calling and listening experience.
Pros
Fully waterproof
Light, minimal design
Excellent sound isolation
Cons
No in-line microphone or remote
Few adjustments for fit
Warranty
Mpow Flame earbuds are backed by a 45-day money-back guarantee and an 18-month warranty.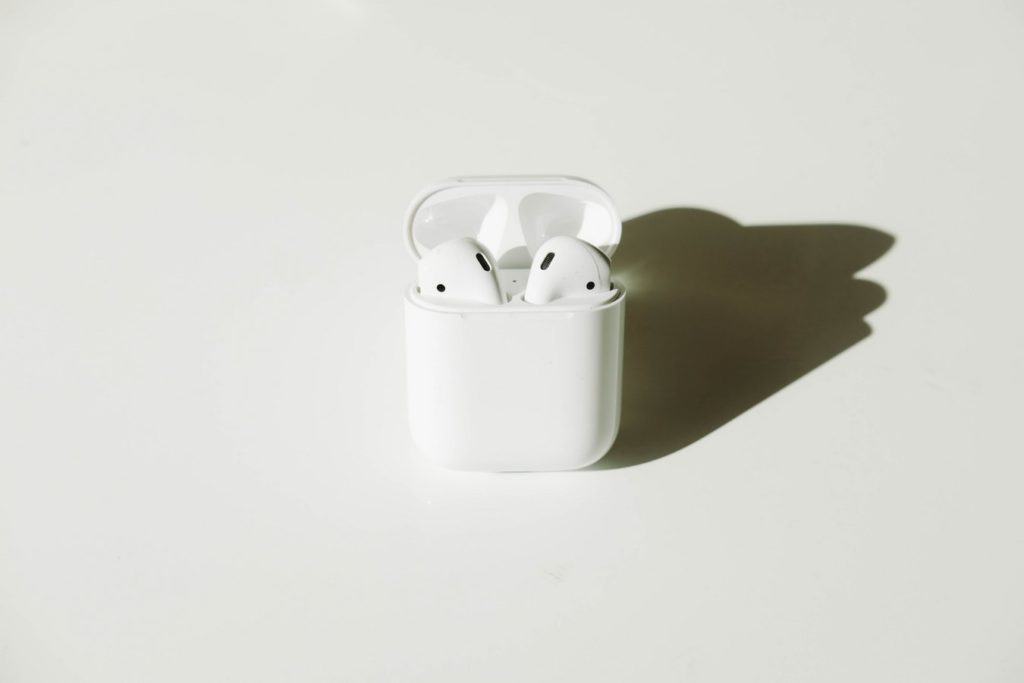 The Verdict
Finding a pair of excellent quality wireless earbuds no longer has to cost an arm and a leg. Our overall top choice for the best Bluetooth earbuds under 50 bucks is the Hussar MagicBuds. These earbuds combine long battery life with comfort and stability making them an ideal choice for a wide range of uses. They're an excellent value and provide all the quality you'd expect from earbuds twice the price.